Update: After a year of negotiating with lawyers, a 100,000 lawsuit is finally dropped but not without many scars. The Tadema's decided to sell and move out of the neighborhood.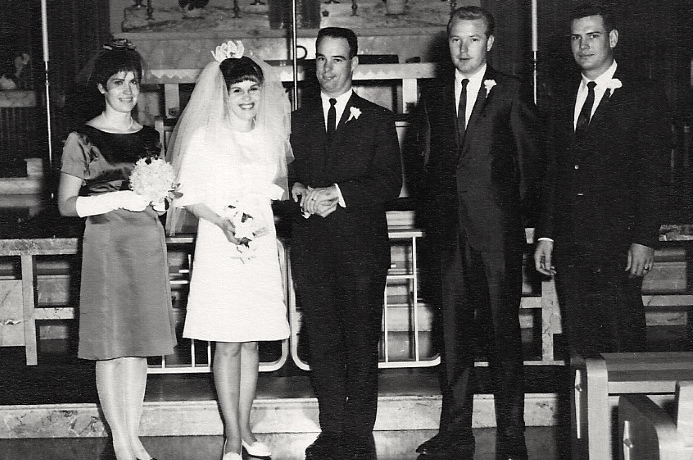 Update: Despite dozens of landscapers offering to help an elderly couple following a $100,000 lawsuit filed by Land Tejas over flower beds, the property developer refuses to back down. Click link below.
After weathering many storms over their 52 years of marriage including losing a home during Hurricane Harvey, Klaas & Dorothy Tadema never imagined flower beds could force them to potentially lose everything again including their health. Click on link below to view full story.
(Tammy Rose) After working hard and raising five children, retired math teacher Klaas Tadema & his wife Dorothy, a former nurse were excited about spending the rest of their lives in their Dickinson, Texas home. But that dream would soon be shattered after Hurricane Harvey came knocking on their door in 2017.
(Dorothy Tadema) "Almost up to what, 29 inches of water and it was rising and I said to my husband we need to get some help, we need to get out."
(Tammy Rose) The Tadema's like so many other families in Houston lost just about everything they owned.
(Tammy Rose) That's what led the married couple of almost 52 years to buy a home in the Texas City Lago Mar Community.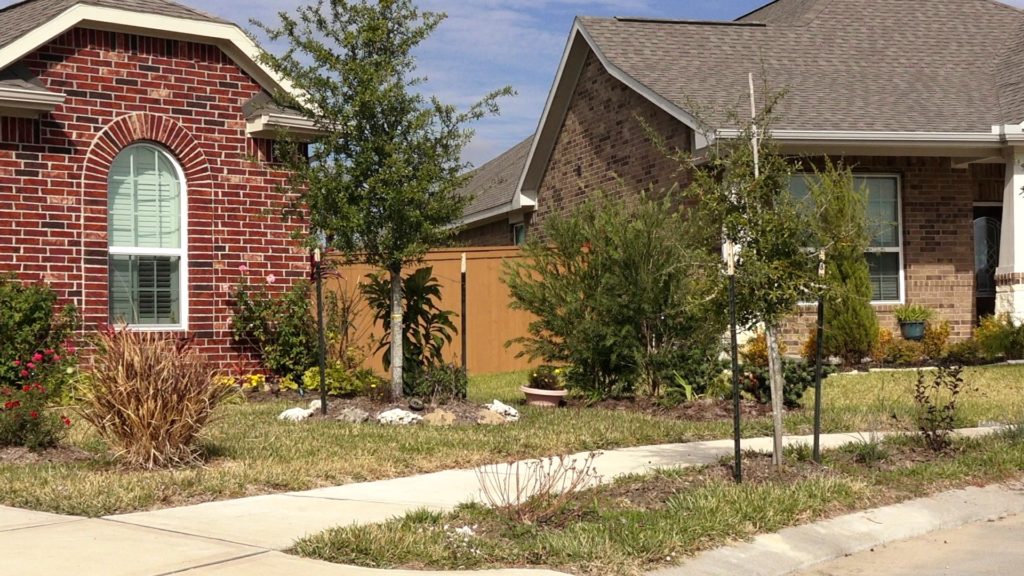 (Klaas Tadema) "We had shopped a bit with the help of some friends for a good place to live and thought we might be happy in a small house in a development like this."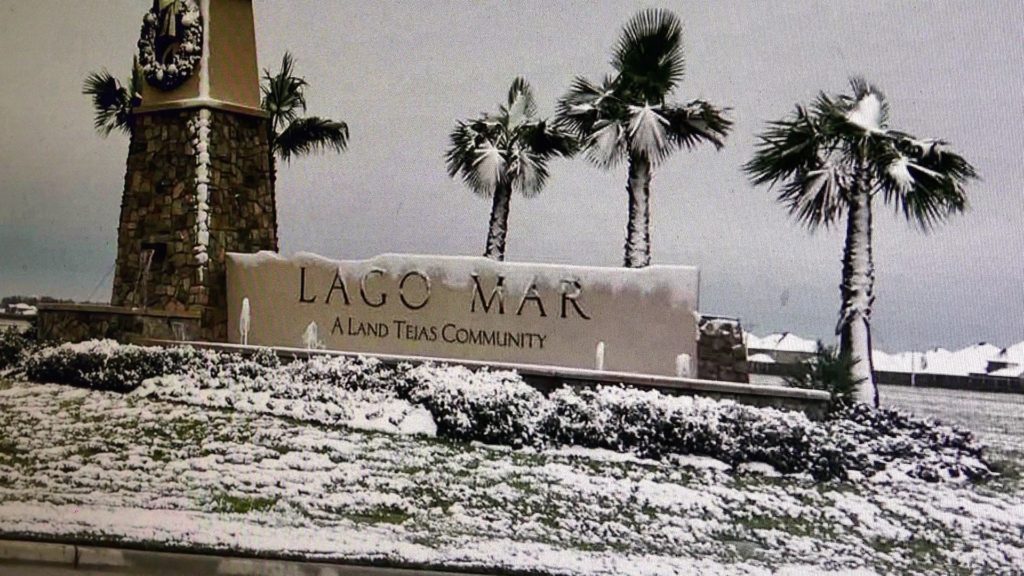 (Tammy Rose) Known as 'Dotty' to her friends and family, gardening has always been this nurse's passion and is a stress reliever in her life.
(Dorothy Tadema) "The roses are my favorite."
(Tammy Rose) After living in the Lago Mar community for almost 2 years, the Tadema's received a notice that they were in violation of the HOA rules because they had not filled out the proper paperwork concerning the layout of their front yard.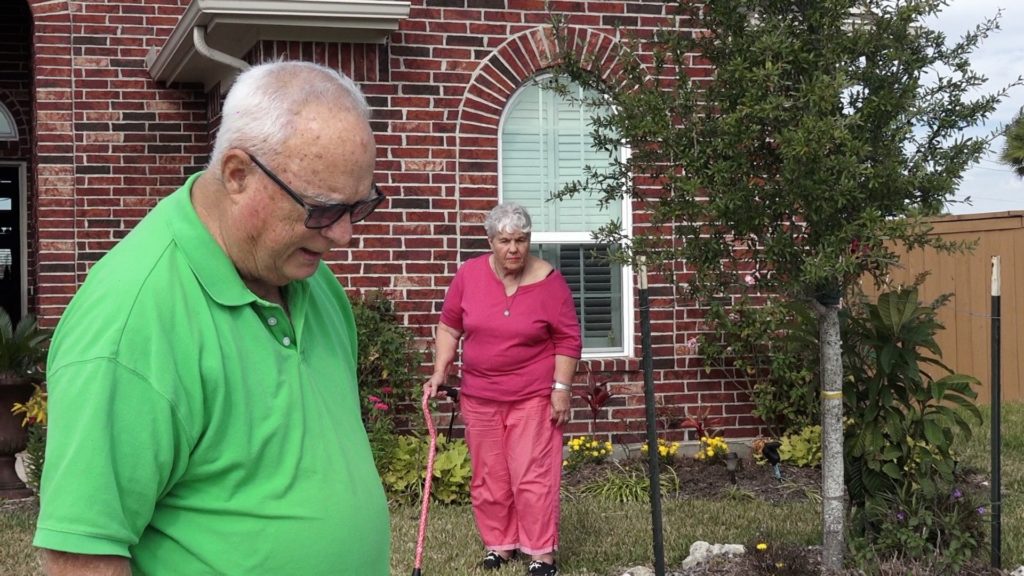 (Klaas Tadema) "I understood that if you wanted to add something to your house, put up some sort of building that an architectural approval would be needed and I can find with that kind of thing, yes. I hardly thought that would be applicable to flower beds."
(Tammy Rose) After paying a $25 application fee and submitting their proposal, Klaas & Dotty received a rejection letter.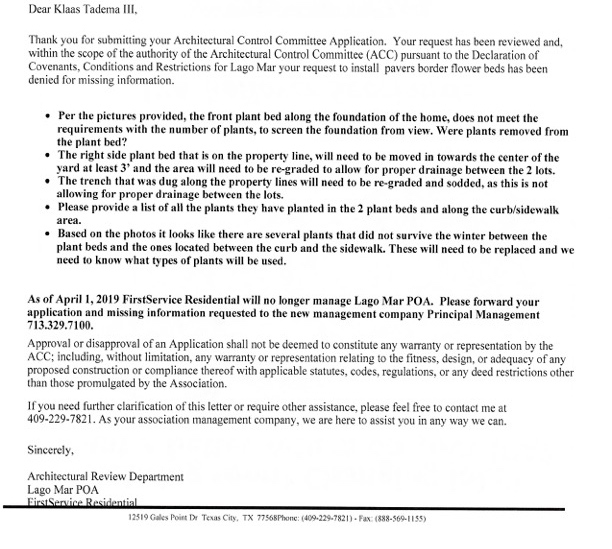 (Tammy Rose) While Klaas and his wife thought they were trying to reach a compromise with the HOA, they received an unwelcome gift this Holiday Season, a lawsuit seeking up to 100,000 in damages, citing a 200 dollar a day fine.
(Dorothy Tadema) "As far as fines go, $20,000 maybe, $200 dollars a day so that's pretty horrific."
(Klaas Tadema) "If flower beds were really the issue I would say this is a great big laugh but it's pretty clear that the flower beds are not the issue. These people are simply after one thing and that is money."
(Tammy Rose) Dotty who just had back surgery and is now disabled, faces another frightening reality, losing another home.

(Dorothy Tadema) "This lawsuit is emotional, something we don't need in our lives. This is not retirement for me."
(Tammy Rose) The HOA who has also filed a motion to put a lien on the Tadema's home have not responded to my request for an interview.