It was a scandal that rocked the small town of Plymouth.  Eight kids brutally murdered, the motive too shocking to comprehend. A crime FBI agent Katie Walker once thought she solved.  However; a new series of murders have resurfaced and has the agent wondering if the killer is really dead.
PREVIEW
I had just finished my intense 16-week training at Quantico, Virginia and was given my first assignment as an official FBI agent. Oddly it would be the very town I grew up in, an assignment rarely given to a new agent. In fact, your hometown was the one place you could guarantee not going to, for fear of not blending in if needed to be on an undercover assignment. It was shortly after graduating from Plymouth High School when I realized what I wanted to do with my life, protect people. I had lost the one thing dear to me, my best friend Michele Saunders to a serial killer our senior year. I had thought the murders were all behind me, neatly tucked away in the past. However, a recent "accident" at Plymouth High School seemed all too real and the feds thought we may have another killer on our hands. What didn't make sense to me was the fact that the feds thought it might be related to earlier killings in the late 1980's. The murders were of young high school kids, made to look like accidents. But that killer was dead, I thought. I killed him. Or Didn't I?
Available Christmas 2021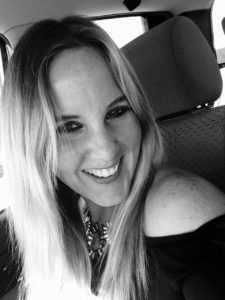 About the Author
Scandal in a Small Town is Tammy Rose's third novel, and she is currently working on her fourth, Tudy. Rose grew up in the small town of Plymouth, Wisconsin. After graduating from Plymouth High School in 1988, Rose received her Bachelor of Science degree in Broadcast Journalism from Northern Arizona University in 1990. Rose, the owner of Chopper Rose Productions, is a Freelance Reporter for multiple radio & tv stations across the country. Tammy got her start at WXVT-TV 15 as a Weather Anchor in Greenville, MS.  She also worked at WISN-TV 12 in Milwaukee, WI & KPNX-TV 12 in Phoenix, AZ as a Ground/Helicopter Reporter.  When she's not reporting, she's busy hammering away at the computer working on another book or out finding that next compelling story.